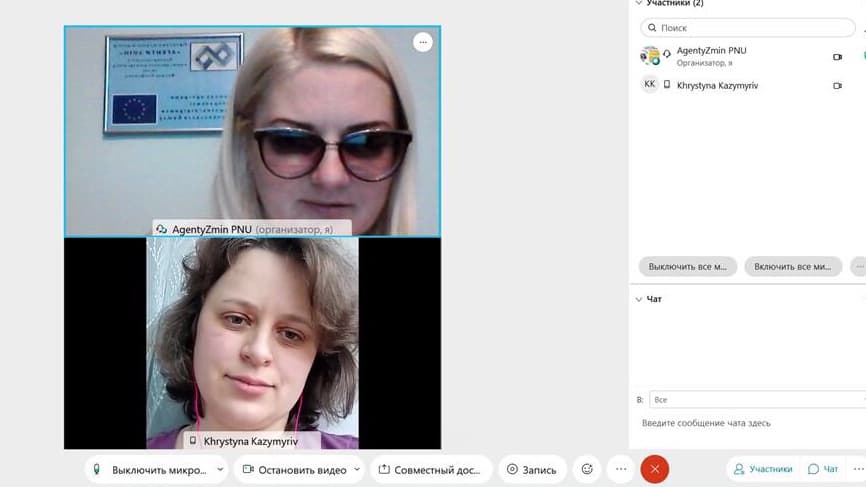 Projects for visually impaired people
Meeting place
OFFICE OF THE PROJECT AND EDUCATIONAL CENTRE "AGENTS OF CHANGES" AT THE PRECARPATHIAN NATIONAL UNIVERSITY
The AGENTS OF CHANGES held an online working meeting with the developers of the project of cross-border cooperation "Invisible heritage: exchange and introduction of the best practices concerning the access to culture for visually impaired people".
It is realized within the Program of PBU by John Paul II Catholic University of Lublin and Vasyl Stefanyk Precarpathian National University.
The aim of the project is to promote the cultural heritage of Lublin and Ivano-Frankivsk for visually impaired people. In particular, within the projects, there will be two groups of people (in Lublin and Ivano-Frankivsk) who have bad vision or who see nothing at all. They will be acquainted with modern innovations and will be taught to use them. These groups will also exchange visits.