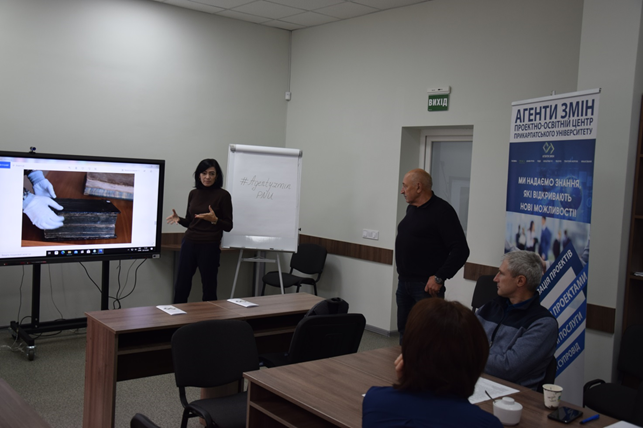 Cooperation on preservation and promotion of old printed books from Sheptytsky's collection
28 October and 06 November, the AGENTS OF CHANGES consulted the colleagues from Ivano–Frankivsk John Chrysostom Academy on the project of preservation and promotion of the unique old printed books from the collection of Metropolitan Archbishop Andrey Sheptytsky. The Precarpathian National University helps the experts of the Academy to develop a modern scientific and technological platform to study and preserve the classic library fund. The cooperation will promote the cultural heritage of the Precarpathian region in the world.
The library of Ivano-Frankivsk John Chrysostom Academy keeps the unique old printed books which are over 500 years old. They are ancient publications from the collection of Andrey Sheptytsky.
At the beginning of the 20th c., Sheptytsky gave them to the clergy of Stanislavov, accurately assigning the duties of readers and librarians and conditions of their preservation. The number of these books was 3,871 copies. There were also 3,600 parchment rolls. The parchment rolls disappeared during the Soviet time. The librarians also failed to count all the books, but the majority of the books were preserved. Today the collection has almost 3,000 old printed books. The most unique – incunabula – books printed from the introduction of printing to 1500.
Most of the books are of religious nature: the Holy Scripture, books of hours and works by the fathers of the church. You will need the help from linguists to read them. Mostly, the books are written in Latin, also in Ancient Greek and Gothic Latin.
The scholars say that in this library a number of dissertations could be written as each book is a unique source for studies; that's why, old printed books should be digitized. To scan such books, expensive technical equipment is needed. So, the Academy wants to carry out the project on promotion of ancient literature from the collection of Metropolitan Archbishop Andrey Sheptytsky.