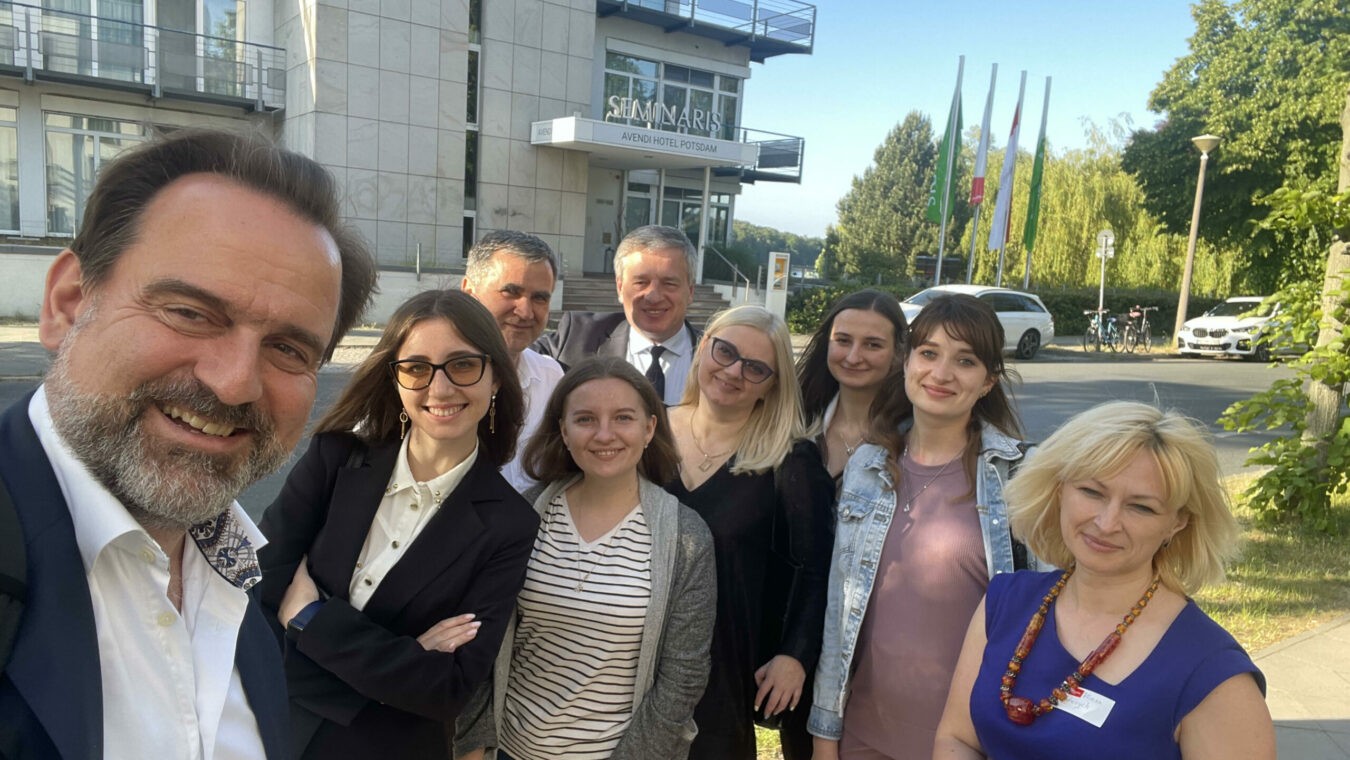 The visit of the delegation from Precarpathian National University (PNU) to the University of Potsdam
At the request of the Consortium of Digital Universities, on June 1-2, a delegation from Vasyl Stefanyk Precarpathian National University, led by Rector Igor Tsependa, along with a delegation of representatives from Masaryk University (Brno, Czech Republic), led by Rector Martin Bareš, visited Germany to develop international relations in the field of education and science with the University of Potsdam.
Official meetings took place with the delegation of the Potsdam University's leadership, including President Oliver Günter, Vice President for International Relations and Fundraising Florian Schweigert, and Vice President for Research, Junior Researchers, and Equal Opportunities Barbara Höhle.
During the discussions, the partners explored avenues for implementing cooperation within the Memorandum of Entry into the EDUC Digital Universities Alliance. They also discussed a joint grant project under the Horizon Europe program called "EmpoWering EDUC for Inclusive Development of the ERA (EDUC-WIDE)".
Additionally, plans were agreed upon regarding collaboration in other international grant projects and opportunities to achieve the Consortium's goals through joint work at the International Student Meeting Center in Mykulychyn and the International Scientific Center "Observatory" of Precarpathian and Warsaw Universities.
As part of the program on the first day of the visit, Rector Igor Tsependa also had the opportunity to meet with Professor Matthias Steinmetz, a leading expert from the renowned Leibniz Institute for Astrophysics at the Potsdam University. They discussed the prospects of the International Scientific Center "Observatory" of Precarpathian and Warsaw Universities in the context of contemporary space research directions.
For the members of the delegation from Precarpathian University, including the team of experts from the Project-Educational Center "Agents of Change" led by the Center's Director, Associate Professor of the Finance Department Svitlana Kropelnytska, as well as university students, the meetings and training sessions within the startup preparation and implementation program were equally productive. The focus was on transitioning from science to business. On the final day of the visit, instructors and students engaged in group work. During the "From PhD to Innovator" workshop, they collaborated in teams on Design Thinking exercises.