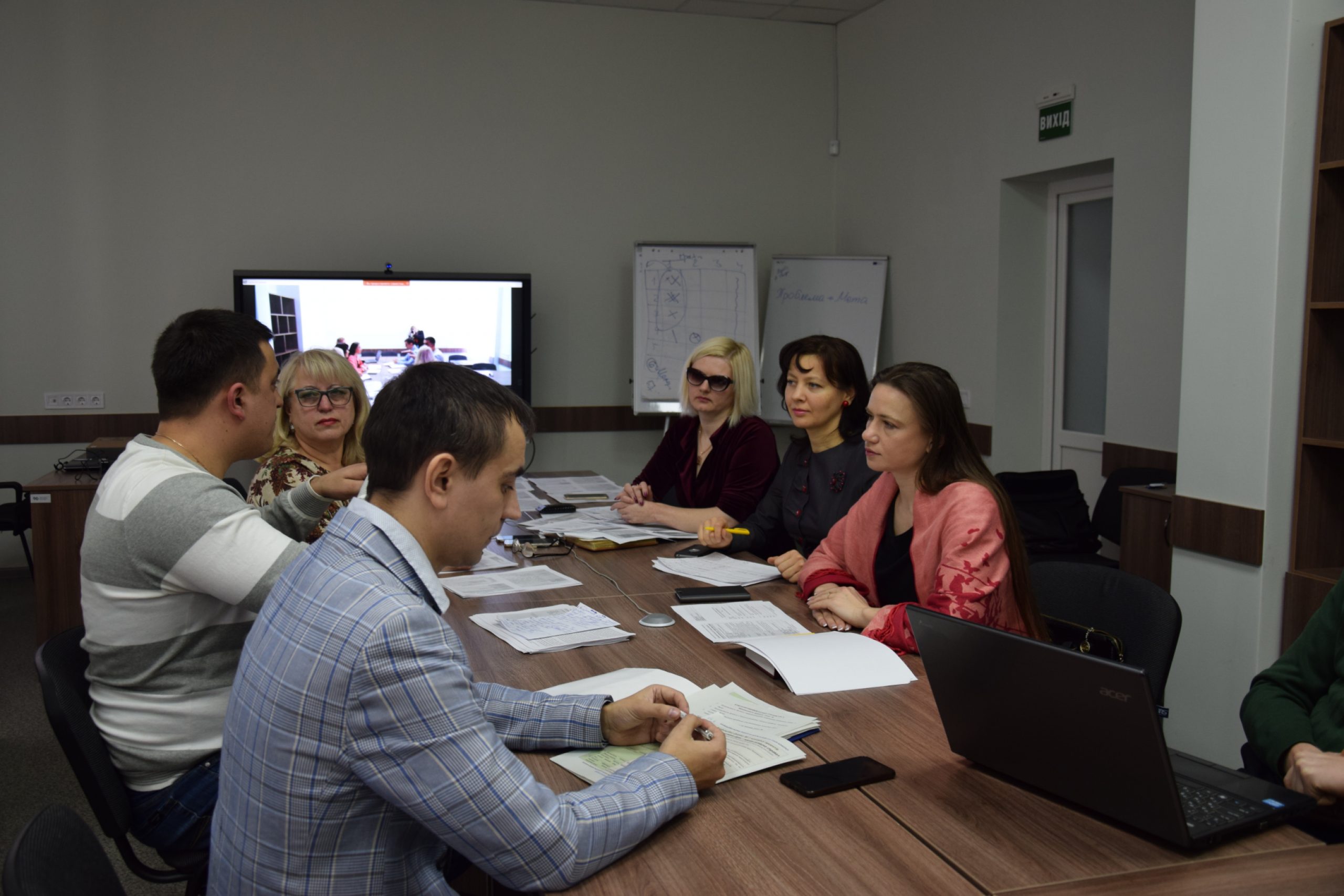 We turn creative ideas into real things
Begin
2019.03.07, 10:00 am.
End
2019.03.07, 12:00 pm.
Meeting place
Office of Project and Educational Center «Agents of Changes», Vasyl Stefanyk Precarpathian National University
Today in the Project and Educational center «Agents of Changes» of PNU a working meeting of the Board of the competition of projects for students and graduate students of Precarpathian University «Today is a creative idea – tomorrow is a real thing» took place.
The meeting was attended by Halyna Mykhailyshyn, Chairman of the Competition Council, Vice-Rector for Research and Teaching, Svitlana Kropelnytska, Director of the Agents of Changes Project and Education Center, Associate Professor of Finance, Yuriy Stefanchuk, Executive Director of the Association of Cities of Ukraine, Mykola Skidanyuk, Project Expert, Regional Consultant of the PROMIS Project (PLEDDG) on Strategy and Development Implementation of the Ivano-Frankivsk Regional Council of the AUC, Center Specialists Olga Maksymovych, Director of the Educational and Scientific Center for Sociological Research of the Prykarpattia Region, Zoriana Krykhovetska, Associate Professor of Finance, Ivan Fufalko, Tetyana  Myhovych, Associate Professor of Finance.
Determined the quality assessments of the submitted projects based on the results of the second stage of the competition, discussed proposals and recommendations for their implementation by the territorial communities of the region and / or submission for international grant funding.
Interesting project proposals aimed at the development of the tourism industry of our region, preservation of historical and natural heritage, etc., educational projects aimed at improving the level of social and legal literacy, preserving the psychological well-being of people were submitted to the competition.
Therefore, a decision was made on the need to finalize certain components of project proposals.
Two projects were recommended for submission to international grant competitions. In particular, it is «Creation of an innovative resource space «Happy People» and «Creation of a vocational guidance center in Ivano-Frankivsk region «Choose the future».
A meeting of specialists of «Agents of Changes», experts of the project competition with the authors-applicants of project proposals and their coordinators-mentors is scheduled for March 12.