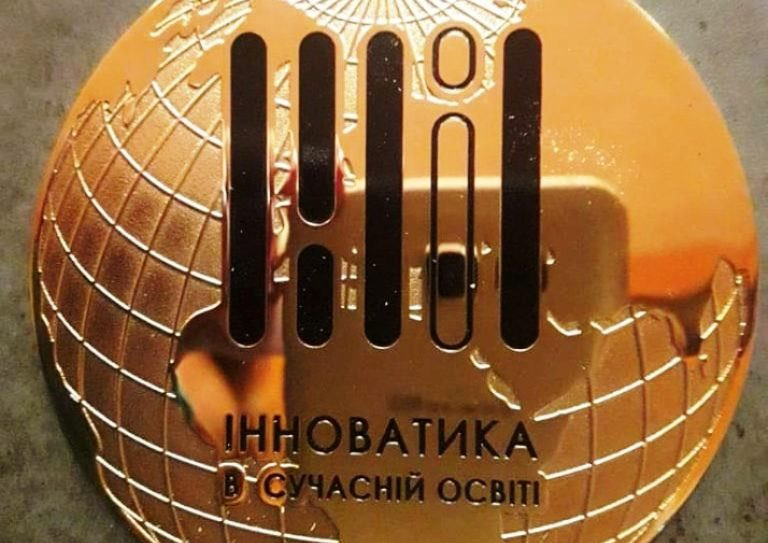 We are leaders of innovation in education!
Vasyl Stefanyk Precarpathian National University was awarded the honorary title of «Leader of Innovations in Education»! The competition for it took place within the framework of the XI International Exhibition «Innovation in Modern Education» and the X International Exhibition World Edu in Kyiv.
The organizers of the exhibition were the Ministry of Education and Science of Ukraine, the National Academy of Pedagogical Sciences of Ukraine, the company «Exhibition World». The exhibition was attended by 560 participants from 25 regions of Ukraine and representatives of the Czech Republic, Slovakia, Poland, France, USA and Belarus.
We are proud that the work presented at the forum of this level by the Precarpathian University «Innovative tools, projects and solutions to ensure the development of «University 4.0» was awarded a gold medal.
The award was given to the program coordinators and developers of the competition work – Associate Professor of Finance, Director of the Project and Educational Center «Agents of Changes» Svitlana Kropelnytska, Associate Professor of General and Clinical Psychology Myroslava Kulesha-Lyubinets, Associate Professor of Finance Tetyana Myhovych, Associate Professor of department of Finance.
Agents of Changes would like to thank the people without whom there would be no victory in Kyiv! Therefore, the technical side of innovations in university education was presented by Taras Bedriy, Head of the Information Department, and Roman Hrushevsky, Leading Software Engineer of the University. Thank you all! Congratulations!!!
The thematic program of the exhibition was accompanied by presentations, seminars, round tables, master classes, and panel discussions with representatives of the Secretariat of the Verkhovna Rada Committee on Science and Education, leaders, leading specialists and scientists of the Ministry of Education and Science of Ukraine, practitioners and representatives of foreign educational institutions.
For three days visitors of the exhibitions had the opportunity to communicate with representatives of Agents of Changes, get information about our activities at the Precarpathian University.