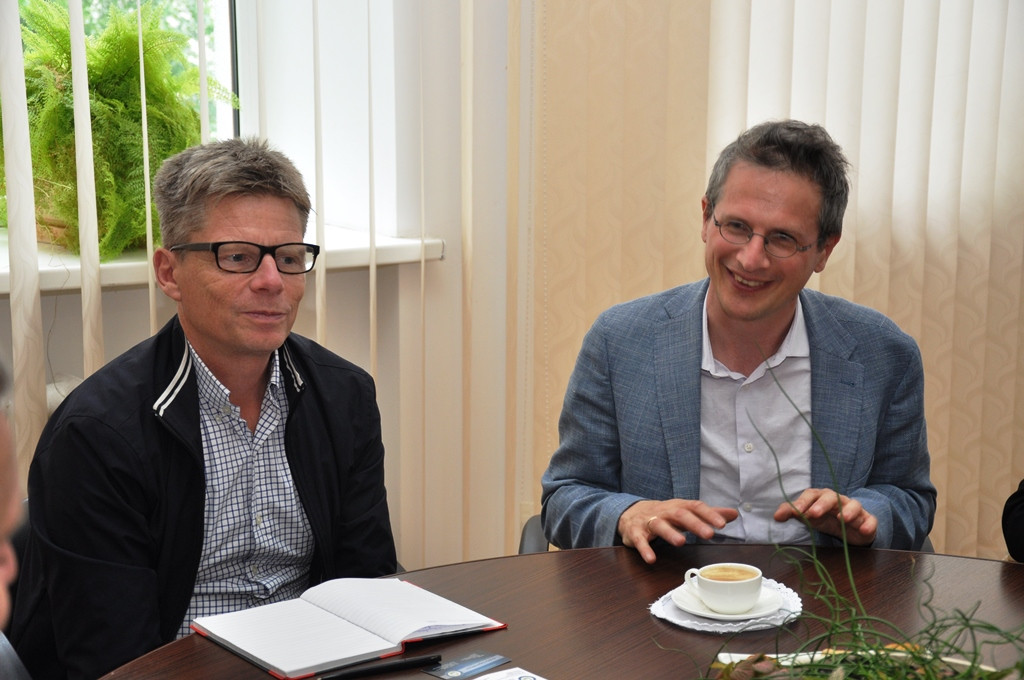 Meeting with representatives of the Danish government administration
Begin
2019.05.21, 12:00 am.
Meeting place
OFFICE OF PROJECT AND EDUCATIONAL CENTER «AGENTS OF CHANGES», Vasyl Stefanyk Precarpathian National University
During the meeting with representatives of the Danish government administration Benedict Herrmann and Philipp Botern, they discussed the intentions of the University of Precarpathian in the framework of the European Union's program «U-LEAD with Europe». This is a Program for Ukraine for Empowerment at the Local Level, Accountability and Development. The talks were attended by Vice-Rector of the University Serhiy Sharyn and Andriy Zagorodniuk, Head of the Department of Management and Business Administration Valentyna Yakubiv, Director of the Project and Educational Center «Agents of Changes» Svitlana Kropelnytska, University of Ukraine International Relations Officer Anna Zorina and distinguished guests.
The guests got acquainted with the activities of the Project and Educational Center AGENTS OF CHANGES. During the presentation, the director of the center Svitlana Kropelnytska drew the attention of representatives of the Danish government administration to the activities of CHANGE AGENTS, which are aimed at cooperation with a wide range of people. From united territorial communities and their inhabitants to civil society institutions and students, graduate students and researchers of the university, from entrepreneurs to public authorities.