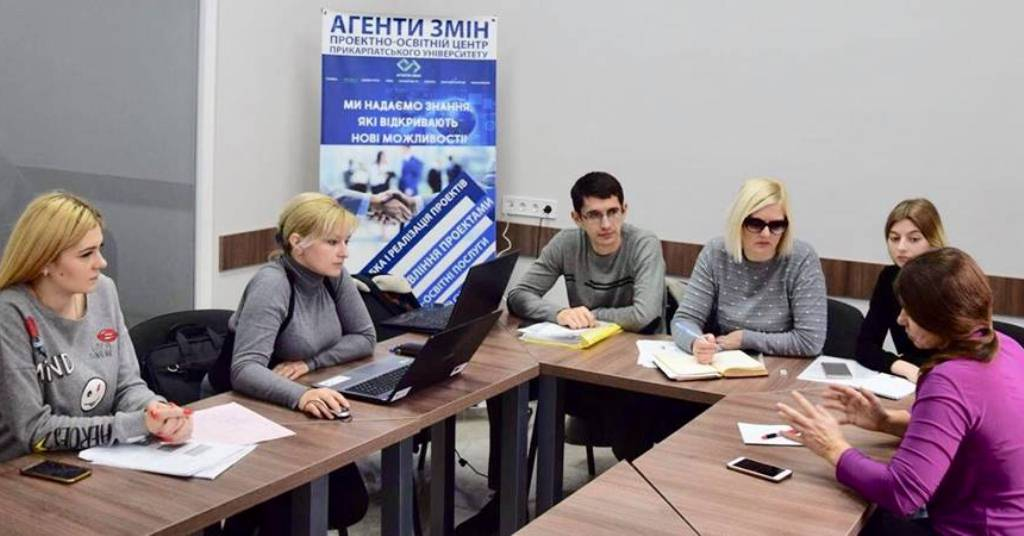 Make complex simple
Begin
2019.02.07, 10.00 am.
Meeting place
Office of Project and Educational Center «Agents of Changes»
The undergraduate students' internship of  «Finance, Banking and Insurance» has started at the Project and Educational Center «Agents of Changes» of Vasyl Stefanyk Precarpathian National University.
Future specialists were immediately involved in the activities of the Center and took part in consulting events. In particular, representatives of the Department of Finance of the Faculty of Economics, Tetyana Myhovych, Roman Shchur, Ivan Fufalkо together with the head of «Agents of Changes» Center, Svitlana Kropelnytska, held consultations for applicants of the project competition «Today's creative idea – tomorrow's reality». They work together with their mentor, associate professor of tourism, Lesia Hnatiuk-Kovalska. The Phd in Historical Sciences, Maryana Zasypko, also appealed and got advice and recommendations on project activities and cooperation of the Department of World History of our university with the united territorial communities of the region.
Making simple things complex is easy. Making complex things simple – is the job of «Agents of Changes»!