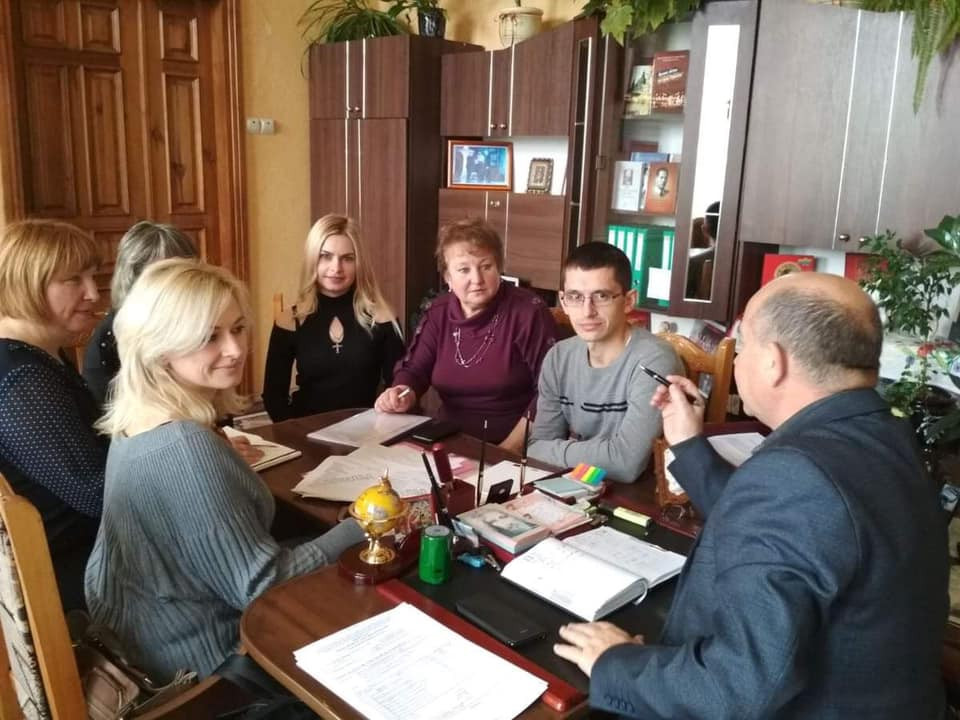 Consultation at Rohatyn College
Specialists of the Project and Educational Center «Agents of Changes» Tetyana Myhovych and Roman Shchur held an on-site consultation at Rohatyn State Agrarian College.
They discussed with the staff of the college the details of the project of creating a training and recreation center on the site of the now non-functioning canteen of this educational institution. Relevant premises were inspected and the details of filling in the application form and submitting the project for participation in the competition of applications financed from the State Fund for Regional Development were discussed.