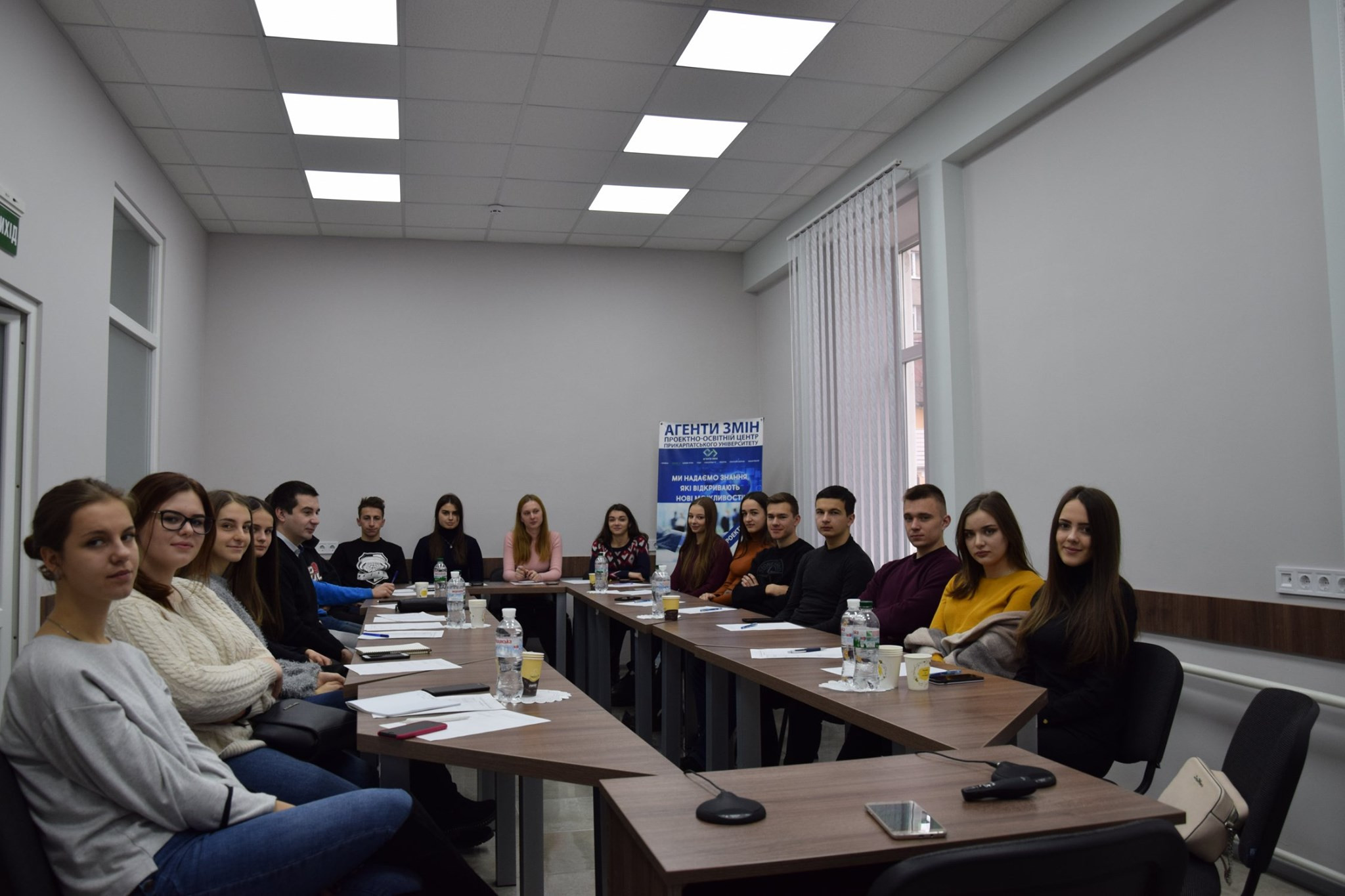 Students' Internship
Begin
10 AM, DECEMBER 06, 2019
End
5 PM, DECEMBER 06, 2019
Meeting place
OFFICE OF PROJECT AND EDUCATIONAL CENTRE «AGENTS OF CHANGES»
For a week, since December 2, students of the Economic Department, majoring in  «Management of organizations», «Management of Foreign Economic Activity» and «Marketing» have been trained  in the office of  «AGENTS OF CHANGES».
Their coordinator is Ivan Blahun, Associate Professor of the Department of Management and Marketing.
The week has been quite busy. At first students got acquainted with the main aspects of the center's activity and the basics of project concept preparation.
Specialists of «AGENTS OF CHANGES» also conducted trainings on fixed / investment projects, individual mobility projects and the development of international / cross-border projects.