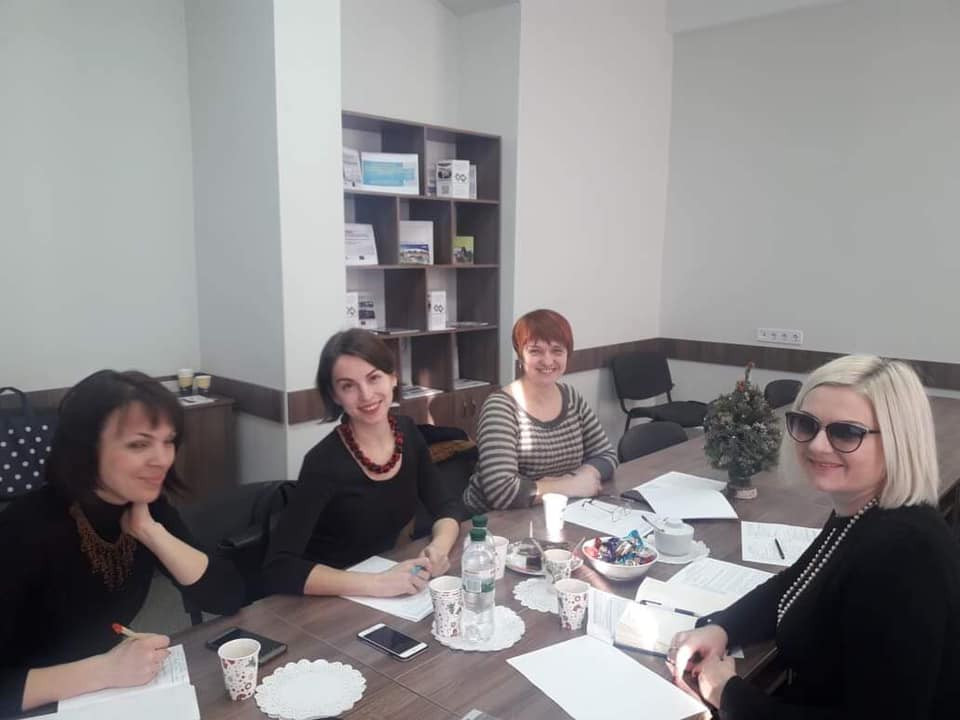 Consultations are provided, now we are waiting for the next assistance requests
Begin
2020.01.10, 10.00 am.
Meeting place
OFFICE OF PROJECT AND EDUCATIONAL CENTER «AGENTS OF CHANGES»
Three interesting consultations took place in the Office of Project and Educational Center on Friday. Our team discussed the project proposal to the action plan for the implementation in 2021-2023 of the development strategy of Ivano-Frankivsk region for 2021-2027. In particular, the creation of the Hub «English for Project Management» in Prykarpattia». We have already worked out this idea during the Ukraine-Slovakia international internship. The key aspects were discussed in more detail at the meeting in the office, together with the head of the YOLO Educational Center, associate professor of the Department of English Philology of our university, Lesia Ikaliuk. YOLO will be  a partner of the project which aims not only to improve the quality of preparation and support of international and cross-border projects, increase the investment attractiveness of the region, but also to attract additional investment resources by having «English for Project Management» hub as partners in Prykarpattia for potential applicants, grantees, project beneficiaries.
On this day we also had a meeting with Vasyl Klymonchuk, a PhD in Political Sciences, a professor, the head of the Department of Political Science, who had already applied for project cooperation the day before. He suggested that «Agents of Changes» team become partners in submitting a project proposal together with Polish partners for a grant from the Ministry of Foreign Affairs of the Republic of Poland. The project aims to support local government reform in Ukraine by creating a system for managing economic change in Ivano-Frankivsk region.
The third consultation with Natalia Lokatyr, the head of the International Relations Department of the university, was held for Nadiia Babiy, Associate Professor of the Department of Design and Theory of Art, Candidate of Art History. She was interested in projects on teacher and student mobility. They discussed a number of topical art programs. In particular, Nadiya Petrivna received recommendations on how to manage the application process.
She learned how to make up an application and a cover letter corectly; how to form a budget and mobility route in the best way.
«Agents of Changes» are waiting for your questions. We remind you that in order to get a consultation you need to register requests in our electronic journal on the website http://agentyzmin.pnu.edu.ua/ua/zapyt