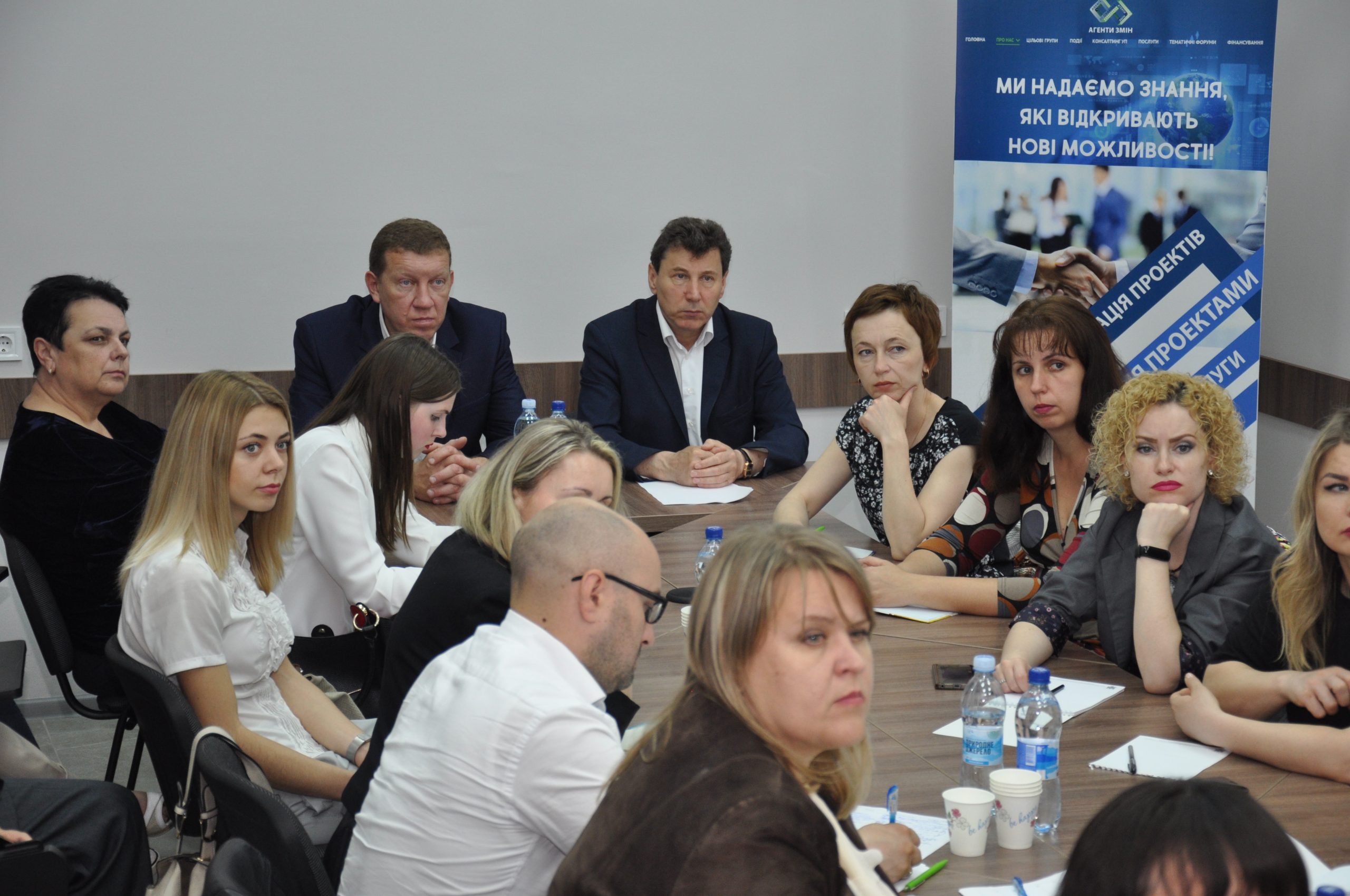 AGENT OF CHANGES – TO COLLEGES
Begin
2019.06.05 AT 10:00 am
End
2019.06.05 AT 1:00 pm
Meeting place
OFFICE OF PROJECT AND EDUCATIONAL CENTER «AGENTS OF CHANGES»
An information meeting with representatives of colleges of Ivano-Frankivsk region «Projects as a tool for the development of vocational education institutions» was held at the PNU Agents of Changes Center.
The event was initiated by the director of Ivano-Frankivsk College of Precarpathian National University Yuriy Moskalenko, who addressed the participants with a welcoming speech.
The purpose of the meeting was to acquaint the participants with the activities of the Center «Agents of Changes» and its role in information and consulting and educational work on project activities in the region, aimed primarily at improving the quality of project managers in various fields, including education. The director of the Center Svitlana Kropelnytska informed the participants about the preconditions for its creation due to the successful participation in the competitive selection of the Ministry of Regional Development within the EU sector, budget support, and spoke about the first results and opportunities for cooperation with the participants. Oksana Kondur, Dean of the Faculty of Education and a specialist of the Center for Research and Innovation Projects, shared with the audience some aspects of project concept building and focused on research, educational and mobility projects for students and teachers of free economic zones.
Project specialist Tetyana Myhovych told the audience about the sources of project funding, described the essence and methods of fundraising, including participation in projects and obtaining targeted funding for programs of international organizations, state-funded projects, volunteering, face-to-face meetings and crowdfunding. T. Myhovych also described the components of the project budget, features of its planning and reporting on project activities.
The participants of the meeting got acquainted with the elements of the project activity and made suggestions for further potential cooperation with the specialists of the Change Agents, as well as with all relevant departments of the university that meet their interests.